by Dorothy Dunnett


Dear Committee for handing out the Nobel Prize in Literature,

I hereby accuse all of you of being insufferable and ignorant morons who have no idea whatsoever of literature. You are a bunch of nefarious idiots without any clue about what literature is, and of who deserves a Nobel Prize. You may ask why. Let me tell you why: Dorothy Dunnett died without ever getting that damn Nobel Prize. Hence, I can't take your ridiculous committee and your stupid prize seriously.

Have a nice day,
Klaus

Oh, you were waiting for a review for "Pawn in Frankincense"? Ask me any time, I could gush about it all day. So here it comes.

'I have a young sister far beyond the sea
Many be the dowries that she sent me
She sent me the cherry withouten any stone
And so she did woo withouten any bone
She sent me the briar without any rind
She bade me love my leman withoute longing
How could any cherry be without stone?
And how could any doo be without bone?
How could any briar be without rind?
And how could I love my leman without longing?


This is the fourth book by Dorothy Dunnett which I've read, and it's also the fourth book in the Lymond Chronicles that I've read. The first one was my favourite book of all time when I read it, and the third book was even better. The second one was still brilliant. So, what about the fourth book? Let me tell you about the fourth book. "Pawn in Frankincense" is perfect. Among all books ever written, it is the best. I don't care what other books you have in mind when being asked about your favourites. I don't care, because to me, this book is to me the biggest achievement in the history of humankind. Okay, the taming of fire and the invention of the wheel were pretty important. But this one is better, trust me. It is the realisation of what humans can do with written language at their very best, it is filled from the very first page with perfection after perfection after perfection, with brilliant language, sparkling dialogue, horrible twists and moral dilemmas which blow your mind. This is brilliance.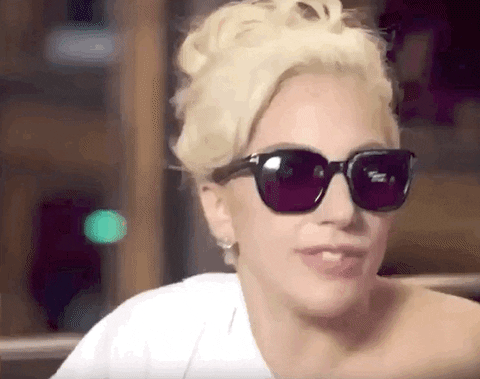 It starts off where we expect it to start in terms of plot, but not where we expect it to start in terms of place. We left that embodiment of the perfect, ambivalent character, Francis Crawford of Lymond (Comte de Sévigny, etc.) in the cathedral of Edinburgh where he confronted his nemesis, that embodiment of the perfect, terrible villain, Graham Reid Malett, nicknamed Gabriel. We find Lymond again in Baden, sitting in a bath, doing all things Lymond: basically wreaking havoc wherever he goes. He is as brilliant and ingenious as we left him, but he is also a driven man: looking for his former mistress and his child who are in the control of Gabriel, that monster.


'You have had a long journey, my dear Francis; and you have put me to a certain amount of additional trouble. I have prepared for you a detailed, an exquisite death. You will not enjoy it. (…) If I order the girl to be ganched or throttled or torn apart between horses, it will be done. If I wish it, I can have the brats drowned and trampled; their tongues uprooted, their eyes seared with hot copper.'
Seriously, fuck you, Gabriel. Just fuck you. Anyway. we encounter Lymond through the eyes of his right-hand man Jerott Blyth and of the adorable Philippa Somerville who would be my favourite character in the history of literature if there wasn't, you know, Lymond.

'She has too many ideas,' Pierre Gilles had replied. 'Women with ideas are a threat to the civilized world. Get an ichneumon instead. They have only one idea. It's the same one, but they're more open natured about it.'
Just like these two, we are surprised to learn that Lymond has once again reinvented himself: while he was the leader of outlaws in Book One (oh, just read the damn thing! It's hard and super-intelligent, but funny as hell!), the clown of the French court in Book Two and the captain of a mercenary company in book three, he has left said company behind. Instead, our hero is now the Special Envoy to the Crown of France, sent to Constantinople to hand a gift of France to the King of Kings, Sultan Suleiman the Magnificent, the master of the Sublime Porte. Of course, there are reasons why Lymond accepted that exquisite post: he wants to hunt Gabriel (fuck you, Gabriel!) and end him once and forever, and why not do it with the power and authority of the French crown behind him?




We follow Lymond and his band of misfits through the whole Mediterranean Sea on their hunt for Gabriel and their search for their master's mistress and child. There are twists and horrors awaiting them, of course, created by the both perverse and magnificent mind of Gabriel (FUCK YOU, GABRIEL!), and Dunnett presents all of it with her brilliant writing: easily switching between perspectives, painting intricate pictures of our world in 1552, carefully lying out clever hints to the big revelations which are coming. And they're coming hard. They made me set this book down and stare at the wall in disbelief and horror. Before taking it up again. I'm not gonna do spoilers, of course, but I'll tell you this much: never, ever will I forget what happened in that kiosk.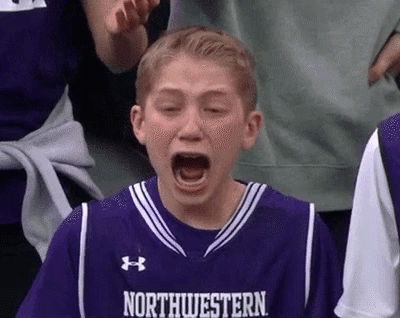 Of course, Dunnett doesn't only introduce a captivating, fresh setting again: there are also new characters roaming these pages who are just unforgettable as the familiar faces. Each of them is so real that whenever Lymond does something amazing again, you know what their take on it will be. Because they're characters, not blunt figures written together. They're fleshed out and unique, each with their own hopes and flaws, and each of them attached to Lymond for some reason. Regarding the familiar faces, Dunnett once again proves herself the supreme overlady of character development. What happens to Philippa and Jerott here is both groundbreaking and believable. There is a huge story arch that spans throughout this series, and every bit of it falls into its place perfectly.




And oh boy, the last part of this book is even better than the rest of it: Algiers, that brilliant ending, and that INCREDIBLE chess scene. I'll post another review with spoilers for this book because OHMYGOD!


The words how had meaning. All poetry had meaning, and sorrow she had never envisaged.

'Come, my love, and say goodnight to the dark.'

I will never forget that chess scene. Never. So. To conclude, this is my new favourite. Once again, the flawless and perfect writing has still improved. Once again, the perfection that has already been there in terms of characters, setting, plot and writing has still improved further. I can't adequately express my feelings about this. Words cannot express my devotion to this book, so I'll just shut up now and force myself to read "The Invisible Life of Addie LaRue" before turning to the fifth book, because I want my first read of this series to last as long as possible. I want to keep wondering where all of this ends, what all of these unforgettable characters will face in the two books lying on my shelf. Only one more thing: I advise everyone to read these books. Especially the people from the Nobel Prize Committee.

'It is well (…). You are here; and we have begun our journey together.'