by J.K. Rowling


'Things we lose have a way of coming back to us in the end, if not always in the way we expect.'


If I had to pick one of these seven books as a favourite, it would be this one. It was the longest of them when it was published, and I love every bit that made it longer: this one has a lot more of Hogwarts' daily life. There's a lot of things which have always been there, but are now being presented far more detailed. Especially the classes, all the teenagy bits about Harry and Cho, and of course, Umbridge.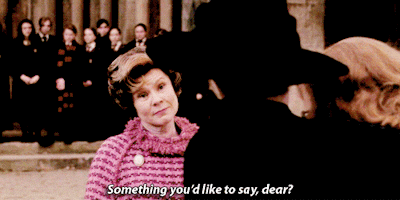 'I know [Umbridge] by reputation and I'm sure she's no Death Eater-'
'She's foul enough to be one…'
'Yes, but the world isn't split into good people and Death Eaters.'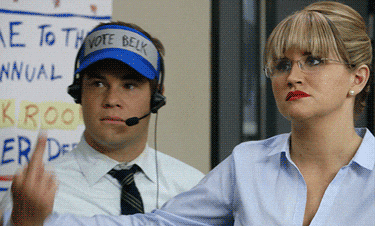 I've read hundreds of books, but the one character I detest with all my heart, even more than shitty Joffrey Baratheon or that damned Falconer, is Dolores Jane Umbridge. I hate her so much. The whole Dumbledore's Army thing, Harry's detentions, all of it: there's always Umbridge ruining everything. Well, not everything. Another great thing about Order of the Phoenix are the funny passages: the Weasley Twins, and most of all, Minerva Badass McGonagall. McGonagall is growing reaaaally strong in this one. From helping Peeves to destroy school property up to completely destroying Umbridge during Harry's interview about joining the aurors, McGonagall never fails to deliver excellence.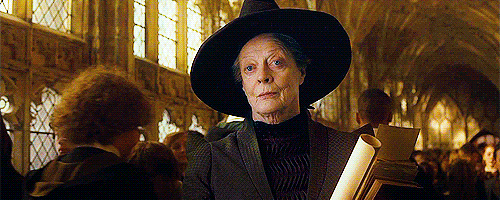 'Is it true that you shouted at Professor Umbridge?'
'Yes.'
'You called her a liar?'
'Yes.'
'You told her He Who Must Not Be Named is back?'
'Yes.'
'Have a biscuit, Potter.'


'Harry witnessed Professor McGonagall walking right past Peeves who was determinedly loosening a crystal chandelier and could have sworn he heard her tell the poltergeist out of the corner of her mouth, 'It unscrews the other way.'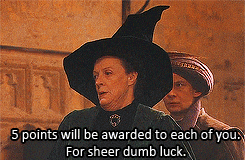 Well, as to the end? It's been getting darker every year: first year, Harry wins the day completely. Second year, Harry wins, but Lucius gets away. Third year, Sirius can't be cleared and Wormtail escapes. Fourth year, Cedric died and Voldemort returns. Of course, it was only logical that there'd be a major character death in this one ('You care so much you feel as though you will bleed to death with the pain of it', so true), and it's getting even bigger in the next one. Then, the grand finale. Which has Umbridge in it again. Eugh.