"Humbling women seems to me a chief pastime of poets. As if there can be no story unless we crawl and weep."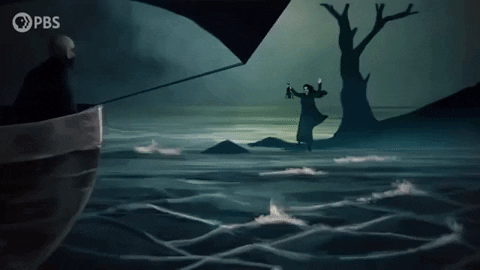 An impressively written retelling about the life of one of the most fascinating women in Greek mythology that introduces an interesting ending to the story. Madeleine Miller's writing is beautiful and the way she builds up her characters is absolutely impressive: these are Gods and Titans, not mere stupid mortals like us, and they act like it.


Miller narrates hundreds of years in this one, for her protagonist is immortal: Circe may not be as powerful as her father Helios, but she is still a goddess which means immortality. Unfortunately, she gets to spend most of her eternal life on a secluded island in exile because she does a very teenagy thing out of jealousy that creates a monster and threatens the nervous peace between Titans and Olympians. Circe doesn't really mind being on her own on that island for most of the time since life in her father's house never was ideal for her.

"That is what exile meant: no one was coming, no one ever would. There was fear in that knowledge, but after my long night of terrors it felt small and inconsequential. The worst of my cowardice had been sweated out. In its place was a giddy spark. I will not be like a bird bred in a cage, I thought, too dull to fly even when the door stands open.
I stepped into those woods and my life began."

Obviously she embraces her undisturbed peace and leads a quiet life on that island: why not, she doesn't have to do all the stuff Robinson Crusoe has to do to survive, as there's plenty of food, a nice house and everything she needs. From time to time some ancient hero pops up to say hello, and that's that. Until she has to realize the hard way that being a single woman on a desolated island comes with certain dangers.

"He screamed, and his men screamed with him. It went on for a long time. As it turned out, I did kill pigs that night after all."

From then on, Circe stops being a friendly hostess until Odysseus shows up, but that's another story. Basically, Miller follows the ancient myth and only gives it a slight twist at the ending. It's all written beautifully, and I particularly like the first part, the one before Circe enters her exile, because these Gods feel like Gods: they don't act and feel like normal people. To capture their otherness into words can't have been easy, but Miller has defintely done it most impressively.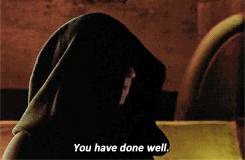 So why does it get 'only' four stars? Honestly, I'm not sure. It just hasn't blown me away. I really liked it, but there was nothing more. Maybe it was because knew all of these myths beforehand, or maybe it was because it felt so episodical because for most of it, Circe is alone. Which is no surprise, as the heroes she meets are mortals and obviously can't spend hundreds of years with her, but I like my compelling side characters in a novel and well, there just wasn't anyone who accompanied her through all of these long centuries. Which isn't Madeline Miller's fault, of course, but maybe it's the reason why this one doesn't get the fifth star. Still: highly recommended! A true page turner and a good introduction to Greek mythology.