I think it's pretty obvious what this post is about – so, here are books that will be published next year I'm excited about! I'll start with my highlight and then the rest follows in chronological order.
Leigh Bardugo: Rule of Wolves (King of Scars Duology #2) – March 30th
The wolves are circling and a young king will face his greatest challenge in the explosive finale of the instant #1 New York Times-bestselling King of Scars Duology.

The Demon King. As Fjerda's massive army prepares to invade, Nikolai Lantsov will summon every bit of his ingenuity and charm—and even the monster within—to win this fight. But a dark threat looms that cannot be defeated by a young king's gift for the impossible.

The Stormwitch. Zoya Nazyalensky has lost too much to war. She saw her mentor die and her worst enemy resurrected, and she refuses to bury another friend. Now duty demands she embrace her powers to become the weapon her country needs. No matter the cost.

The Queen of Mourning. Deep undercover, Nina Zenik risks discovery and death as she wages war on Fjerda from inside its capital. But her desire for revenge may cost her country its chance at freedom and Nina the chance to heal her grieving heart.

King. General. Spy. Together they must find a way to forge a future in the darkness. Or watch a nation fall.
Sometimes I wonder how Leigh Bardugo feels carrying the entire YA Fantasy-genre on her shoulders. More often, however, I wonder what's gonna happen in this one, my most anticipated release of the year, written by my favourite YA author. I disliked a lot of things in King of Scars' second half, especially the ending, but I'm full of hope that Bardugo won't take her story somewhere terrible. I'm expecting great things from Nina and Zoya, and most of all, I expect Nikolai to finally start acting instead of reacting in this one.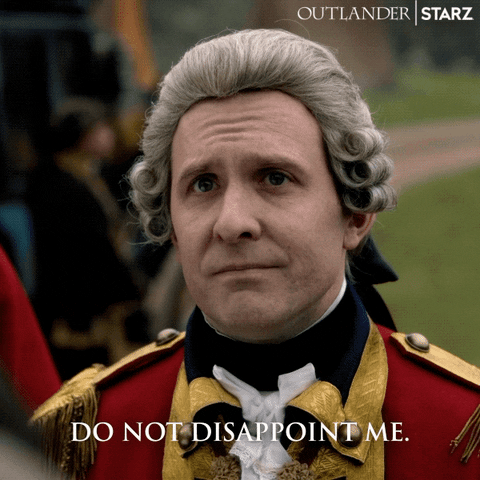 Namina Forna: The Gilded Ones (Deathless #1) – February 9th
Sixteen-year-old Deka lives in Otera, a deeply patriarchal ancient kingdom, where a woman's worth is tied to her purity, and she must bleed to prove it. But when Deka bleeds gold – the colour of impurity, of a demon – she faces a consequence worse than death. She is saved by a mysterious woman who tells Deka of her true nature: she is an Alaki, a near-immortal with exceptional gifts. The stranger offers her a choice: fight for the Emperor, with others just like her, or be destroyed…
Another YA-Fantasy, this time from a new author. I expect a fresh, intriguing setting and fighting social injustices. Also, I've read a lot of reviews from people who have read an ARC of this – they were all gushing beyond measure, so I have high hopes for this one.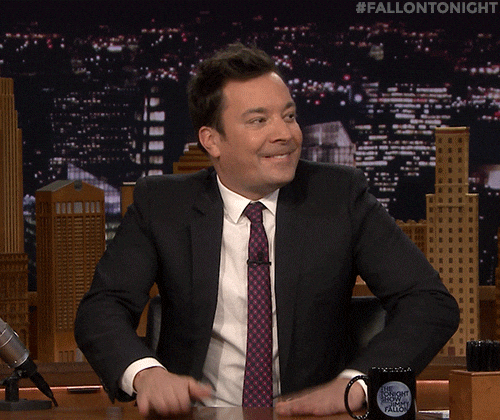 E.J. Beaton: The Councillor – March 2nd
This Machiavellian fantasy follows a scholar's quest to choose the next ruler of her kingdom amidst lies, conspiracy, and assassination

When the death of Iron Queen Sarelin Brey fractures the realm of Elira, Lysande Prior, the palace scholar and the queen's closest friend, is appointed Councillor. Publically, Lysande must choose the next monarch from amongst the city-rulers vying for the throne. Privately, she seeks to discover which ruler murdered the queen, suspecting the use of magic.

Resourceful, analytical, and quiet, Lysande appears to embody the motto she was raised with: everything in its place. Yet while she hides her drug addiction from her new associates, she cannot hide her growing interest in power. She becomes locked in a game of strategy with the city-rulers – especially the erudite prince Luca Fontaine, who seems to shift between ally and rival.

Further from home, an old enemy is stirring: the magic-wielding White Queen is on the move again, and her alliance with a traitor among the royal milieu poses a danger not just to the peace of the realm, but to the survival of everything that Lysande cares about.

In a world where the low-born keep their heads down, Lysande must learn to fight an enemy who wears many guises… even as she wages her own battle between ambition and restraint.
You had me at 'Machiavellian Fantasy'. This is SO my thing.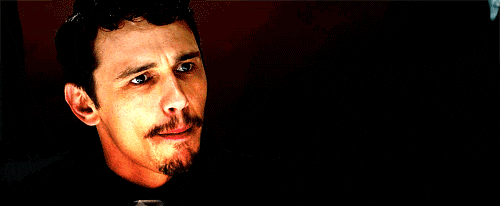 Jessica Rubinkowski: The Bright and the Pale (The Bright and the Pale Duology #1) – March 2nd
Seventeen-year-old Valeria is one of the only survivors of the freeze, a dark magical hold Knnot Mountain unleashed over her village. Everyone, including her family, is trapped in an unbreakable sheet of ice. Ever since, she's been on the run from the Czar, who is determined to imprison any who managed to escape. Valeria finds refuge with the Thieves Guild, doing odd jobs with her best friend Alik, the only piece of home she has left.

That is, until he is brutally murdered.

A year later, she discovers Alik is alive and being held against his will. To buy his freedom, she must lead a group of cutthroats and thieves on a perilous expedition to the very mountain that claimed her family. Only something sinister slumbers in the heart of Knnot.

And it has waited years for release.
Yep, this one gets published on the same day as The Councillor. Why do I want to read it? Russia-inspired Fantasy means Ravka to me, so I have to pick this up.
C.L. Clark: The Unbroken (Magic of the Lost #1) – March 23rd
Touraine is a soldier. Stolen as a child and raised to kill and die for the empire, her only loyalty is to her fellow conscripts. But now, her company has been sent back to her homeland to stop a rebellion, and the ties of blood may be stronger than she thought.

Luca needs a turncoat. Someone desperate enough to tiptoe the bayonet's edge between treason and orders. Someone who can sway the rebels toward peace, while Luca focuses on what really matters: getting her uncle off her throne.

Through assassinations and massacres, in bedrooms and war rooms, Touraine and Luca will haggle over the price of a nation. But some things aren't for sale.
That's the best cover I've seen in a long time, and I've read an excerpt which was great, so…yep.
Natasha Pulley: The Kingdoms – May 25th
For fans of The 7 ½ Deaths of Evelyn Hardcastle and David Mitchell, a genre bending, time twisting alternative history that asks whether it's worth changing the past to save the future, even if it costs you everyone you've ever loved.

Joe Tournier has a bad case of amnesia. His first memory is of stepping off a train in the nineteenth-century French colony of England. The only clue Joe has about his identity is a century-old postcard of a Scottish lighthouse that arrives in London the same month he does. Written in illegal English-instead of French-the postcard is signed only with the letter "M," but Joe is certain whoever wrote it knows him far better than he currently knows himself, and he's determined to find the writer. The search for M, though, will drive Joe from French-ruled London to rebel-owned Scotland and finally onto the battle ships of a lost empire's Royal Navy. In the process, Joe will remake history, and himself.

From bestselling author Natasha Pulley, The Kingdoms is an epic, wildly original novel that bends genre as easily as it twists time.
I expect this book to reconcile me with the time-travel trope. It has to heal everything Cursed Child did to me, so it had better be absolutely awesome.
George R.R. Martin: The Winds of Winter (A Song of Ice and Fire #6) – July 29th
The Winds of Winter is the forthcoming sixth novel in the epic fantasy series A Song of Ice and Fire by George R.R. Martin.

The previous installment, A Dance with Dragons, covered less story than Martin intended, omitting at least one planned large battle sequence and leaving several character threads ending in cliffhangers. Martin intends to resolve these cliffhangers "very early" in The Winds of Winter, saying "I'm going to open with the two big battles that I was building up to, the battle in the ice and the battle at Meereen—the battle of Slaver's Bay. And then take it from there."
After years of waiting and hoping for a better ending than the TV show had, after millions of established fan theories as to how the story goes on, after fans pleading for almost a decade for the sequel to 'A Dance With Dragons', George R.R. Martin finally – still doesn't release this one this year because he still prefers to write backstories for the Targaryen dynasty prequel nobody cares about. Yep, 2021 will be another year full of disappointments from three of my favourite authors, the Terrible Triumvirate: George R.R. Martin, Patrick Rothfuss, and Scott Lynch still will keep not publishing another book. No Winds of Winter, no Doors of Stone, no Thorn of Emberlain. I am appaled by your lack of work ethics, gentlemen.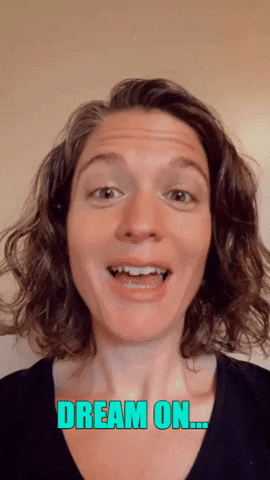 Joe Abercrombie: The Wisdom of Crowds (The Age of Madness #3)- September 16th
Yep, this one doesn't have a cover yet and I also have no idea what this is about cause I haven't read the blurb – I'll still read this. A lot of my 2021 will be dedicated to swallowing Joe Abercrombie's entire backlist down, meaning the First Law standalones and his Age of Madness series, so naturally, I'll read this one, too. See that, GRRM? This thing doesn't have a cover BUT IT HAS A RELEASE DATE ALREADY!!!
Fonda Lee: Jade Legacy (Green Bone Saga #3) – 2021
Rumour has it this one will be released this year which means I'll read it. The funny thing is, I still haven't read the prequels (they're here on my shelf, but I'm still working through Mistborn), but I can make an educated guess from the reviews I read on Goodreads: I will love this series, so Jade Legacy is on this list as well.
Anyway, those are the eight new releases I'll definitely pick up next year. I'll upload another blog post with my OVERWHELMING 2021 tbr later this week – stay safe and sound, people!