While my reading addiction has reached new heights this year with 116 books read, my tbr has grown in the same way: according to Goodreads, there are 162 books I want to read. So. What can one do about that? I've decided to make a plan, perhaps for the first time ever: I've planned my entire reading for 2021!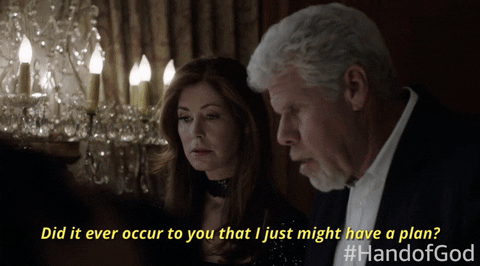 Basically, I've looked at my Want-to-read list on Goodreads and decided which 70 books I'll read next year and when. 70 books is far from 116 books, of course, but I'm counting on me reestablishing my social life at some point next year, so I won't be able to read as much as this year. So, why did I choose these 70 books and not others?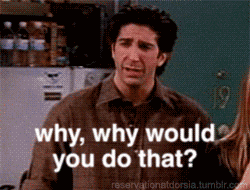 In general, I encountered a lot of new favourite authors this year whose immense backlist I want to catch up to. This means that every month, there will be a Joe Abercrombie and Dorothy Dunnett book as long as there are any books of these two which I haven't read. Once I run out of these, I'll catch up to Naomi Novik's and V.E. Schwab's works, as I really liked both 'The Invisible Life of Addie LaRue' and 'A Deadly Education', although they were so very different. Obviously, Hilary Mantel (A Place of Greater Safety), The Lady Janies (My Calamity Jane), and Leigh Bardugo (Rule of Wolves) are also on this list, as is Brandon Sanderson: I really like 'The Final Empire' so far which is why 'The Way of Kings' gets a second chance.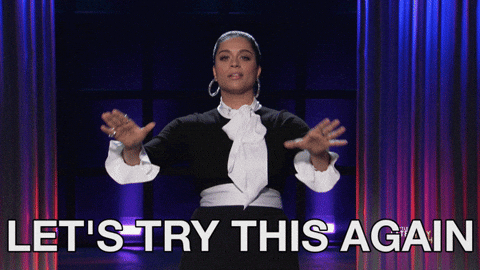 Of course there are lots of first books in series/trilogies on this list, which is why I've left a lot of space in the second half of the year for their sequels, especially those to 'The Poppy War' (Kuang), 'Furyborn' (Legrand), and 'I, Claudius' (Graves). And yes, I know I should finish series I've already started before delving into new ones, so I'll finally read the last 'His Dark Materials' books.
Then there's new authors: Fredrik Backman, N.K. Jemisin, and Margaret Atwood are some writers I haven't read yet, which will change in 2021! So, here they are, in nice, chronological order: my reads of 2021!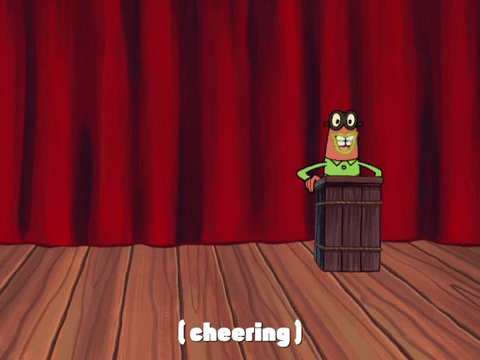 January (7 books)
Niccolo Rising – House of Niccolo #1 (Dunnett)
Best Served Cold – First Law #4 (Abercrombie)
Senlin Ascends – The Books of Babel #1 (Bancroft)
Furyborn – Empirium #1 (Legrand)
Rotherweird – Rotherweird #1 (Caldecott)
The Poppy War – Poppy War #1 (Kuang)
To Kill A Mockingbird (Lee)
February (7 books)
The Spring of the Ram – House of Niccolo #2 (Dunnett)
The Heroes – First Law #5 (Abercrombie)
A Brightness Long Ago (Kay)
A Place of Greater Safety (Mantel)
The Book Thief (Zusak)
A Darker Shade of Magic – Shades of Magic #1 (Schwab)
2nd Chance: The Way of Kings – Stormlight Archives #1 (Sanderson)
March (7 books)
Race of Scorpions – House of Niccolo #3 (Dunnett)
Red Country – First Law #6 (Abercrombie)
Stoner (Williams)
The Councillor (Beaton)
Tower Lord – Raven's Shadow #2 (Ryan)
The Subtle Knife – His Dark Materials #2 (Pullman)
The Bright and the Pale – The Bright and the Pale Duology #1 (Rubinkowski)
April (7 books)
Scales of Gold – House of Niccolo #4(Dunnett)
Sharp Ends – First Law #7 (Abercrombie)
Rule of Wolves – King of Scars Duology #2 (Bardugo)
The Unbroken – Magic of the Lost #1(Clark)
Heresy – Giordano Bruno #1(Parris)
Katherine of Aragón: The True Queen – Six Tudor Queens #1 (Weir)
The Tudor Conspiracy – The Spymaster Chronicles #2 (Gortner)
May (7 books)
The Unicorn Hunt – House of Niccolo #5(Dunnett)
A Little Hatred – The Age of Madness #1 (Abercrombie)
The Kingdoms (Pulley)
My Calamity Jane – The Lady Janies #3 (Hand, Ashton, Meadows)
Battle Royale (Takami)
I, Claudius – Claudius #1 (Graves)
The Starless Sea (Morgenstern)
June (5 books)
To Lie With Lions – House of Niccolo #6 (Dunnett)
The Trouble With Peace – The Age of Madness #2 (Abercrombie)
The Blooding – Master of War #1 (Gilman)
The Ten Thousand Doors of January (Harrow)
The Shadow of What Was Lost – The Licanius Trilogy #1 (Islington)
July (6 books)
Caprice and Rondo – House of Niccolo #7 (Dunnett)
Vicious – Villains #1 (Schwab)
The Sword in the Stone – The Once and Future King #1 (White)
Throne of Glass – Throne of Glass #1 (Maas)
Bear Town (Backman)
The Other Boleyn Girl – The Plantagenet and Tudor Novels #9 (Gregory)
August (5 books)
Gemini – House of Niccolo #8 (Dunnett)
Vengeful – Villains #2 (Schwab)
The Bear and the Nightingale – Winternight Trilogy #1 (Arden)
Vita Nostra (Dyachenko)
The Book Woman of Troublesome Creek (Richardson)
September (5 books)
The Wisdom of Crowds – The Age of Madness #3 (Abercrombie)
Jade Legacy – Green Bone Saga #3 (Lee)
The Exiles (Kline)
Outlander – Outlander #1 (Gabaldon)
The Year of the Witching (Henderson)
October (5 books)
Uprooted (Novik)
The Priory of the Orange Tree (Shannon)
Hamnet: A Novel of the Plague (O'Farrell)
A Famine of Horses – Sir Robert Carey #1 (Chisholm)
The Amber Spyglass – His Dark Materials #3 (Pullman)
November (4 books)
Spinning Silver (Novik)
The House in the Cerulean Sea (Klune)
Mutiny on the Bounty (Boyne)
Promise of Blood – Powder Mage #1 (McClellan)
December (5 books)
The Fifth Season – Broken Earth #1 (Jemisin)
King Hereafter (Dunnett)
The Gilded Ones – Deathless #1 (Forna)
The Handmaid's Tale – The Handmaid's Tale #1 (Atwood)
An Alchemy of Masques and Mirrors – The Risen Kingdoms #1 (Craddock)