by Dorothy Dunnett

This is the best book ever written.
It's the best book I have ever, and will ever, read. I know that in my heart.
It makes me want to turn to all of my five star reads and give them four or even three stars, for this is just unparalleled and incomparable.
It made me cry. It broke my heart and mended it again ten times in every chapter.

If you want a mystery, I recommend you to read this.
If you want an adventure, I recommend you to read this.
If you want a romance, I recommend you to read this.
If you want a book, I recommend you to read this.

Maybe I'll write a review for this sometime but I don't think I possess the words and the ability to express my undying love for this masterpiece of human art. The only person who could be able to find the right words is the author herself, that Titan of literature.

Thank you, Dorothy Dunnett. Your books have changed my life.
—
Okay, I'm trying to write a review for this now, following my highly objective new formula (5 points each for Dialogue, Setting, Writing Style, Characters, and Plot plus one extra point if one of these really stands out like nothing I've read before). I'll try to reduce the gushing to a minium.

To Hercules from the Queen of the Amazons. The Cardinal decrees that Monsieur and Madame de Sevigny appear at the Hôtel de Ville banquet together tomorrow. I shall call on you at three of the clock after midday, smiling as doth the crocodile, which hath many rows of teeth but no tongue. I recommend you to Dathan and Abiram, whom the earth swallowed quick.

ILOVEIT!

coughs

Okay.

Tant que je vive, mon cueur ne changera
Pour nulle vivante, tant soit elle bonne ou sage
Forte et puissante, riche de hault lignaige
Mon chois est fait, aultrene se fera
**
Long as I live, my heart will never vary
For no one else, however fair or good
Brave, resolute, or rich, of gentle blood
My choice is made, and I will have no other.
Le dialogue, mesdames et messieurs: perfect. Sparkling with wit. It has that feature which excellent dialogue should have: you can tell who's said what without having to check who said it. The characters' nature are reflected in what they say.
Philippa allowed polite regret to inform every muscle. 'Whatever day it occurs,' she said, 'I feel I have a previous engagement.'
'May I congratulate you,' he said agreeably, 'on your evident popularity.'
'Anything I can do,' Philippa said, 'to save you from the exhaustions of pluralism.'

'You haven't enough artillery, have you?'
'Against you or the Germans?' said Lymond.'

'Intolerance drunk is bad enough, but intolerance sober is quite insupportable.'

'I have a feeling that someone is going to be malicious, and we may as well set them a standard. Shall we go in, lewd and rude, and provoke them?'

'There are times,' said Philippa shortly, 'when I feel like the entire Russian army.'
'There are times," said Lymond equally shortly, 'when I wish that you were. It would solve the whole Tartar problem and save Ottoman Turkey for Jesus.'
The way these characters react to each other's words, practiced throughout the previous five embodiments of excellence, is like listening to a song. An intelligent, funny, heartbreaking song. Lymond and Jerott, Jerott and Marthe… Philippa and Lymond. Oh. My. God.
*tries to calm down.*
So… five out of five stars for dialogue. Continuamos con el ambiente: cinco estrellas también. Think Wolf Hall, only better. Yes, that's actually possible! Dunnett's way of portraying the Renaissance Europe is so keen and vivid that… I can't put it into words. Let's use a gif instead, shall we?
Der Schreibstil: unique and unsurpassable. Dunnet's prose is all the cocaine I need. Out of five stars for writing style, Checkmate gets six. Yes, six. I don't care that that's not in the system. I can give this one all the bloody stars I want!
Behind the last door is oblivion. Standing before it, one can go forwards or backwards; but beside it are not the places of exquisite pleasure: the faces of pure ones confined to pavilions, reclining on green cushions and beautiful carpets amid thornless lote-trees and banana trees, one over another; for these have gone with the smoke of the opium.
What remains, four years afterwards, are the haunted rooms of the departed:
(Now comes a list with all the amazing people who didn't make it to the end. That was the third time I cried during this book. It was not the last. Of course I don't put it up here cause spoilers, but think Red Wedding, only worse. So much worse.)

For an hour, blended with all she could offer, something noble had been created which had nothing to do with the physical world. And from the turn of his throat, the warmth of his hair, the strong, slender sinews of his hands, something further; which had. Though she combed the earth and searched through the smoke of the galaxies there was no being she wanted but this, who was not and should not be for Philippa Somerville.
Quarto, i personaggi. I would protect every single member of Lymond's merry band with my life. And Philippa? Philippa Somerville is a national treasure and must be protected at all costs… just like Lymond, of course, that perfect enigma, that brilliant Gary Stu who has mastered every single ability necessary to master his epoque. Francis Crawford of Lymond is Renaissance embodied: his classical knowledge, his mastery of war, his hilarious, reckless wit are beyond measure. In 2014, there was a poll in Scotland that asked its people who their favourite character was, and guess who won that poll? Not Harry Potter. Not Ivanhoe. Not Sherlock Holmes. It was Lymond who won and he fucking deserved that. So six stars for characters as well.
The piller pearisht is whearto I lent
The strongest staye of myne unquyet mynde;
The lyke of it no man agayne can fynde,
Ffrom East to West, still seeking thoughe he went,
To myne unhappe! for happe away hath rent
Of all my joye the vearye bark and rynde.

We are here. We will work together for what purpose seems to us right. We will work with calm, and with tolerance and, please God, with saving laughter.
We know something of men. We know of evil, and of sloth, and of self-seeking ambition. We accept it, and will use what we have of wit and good faith to overcome it.
And if we do not overcome it, still we are the road; we are the bridge; we are the conduit. For something have we been born. For something have we been brought here. And if we hold firm, the men who peopled our earth need not be ashamed, when the reckoning comes, to say, we worked with all we had been given; and for one another.
Oh, Lymond. How I'll miss you. Last but not least, the plot. In terms of stakes, think The Return of the King, that moment when Frodo claims the Ring for himself at Mount Doom. In terms of twists, think… oh, why do I even try to compare to anyone else's writing? The stakes are like Pawn in Frankincense. The plot is as brilliant as in The Disorderly Knights. The ending is as heartbreaking as… nothing ever written. Oh my god, this ending. It shattered me into a million pieces.
My beloved is unto me as a cluster of camphire in the vineyards of Engedi.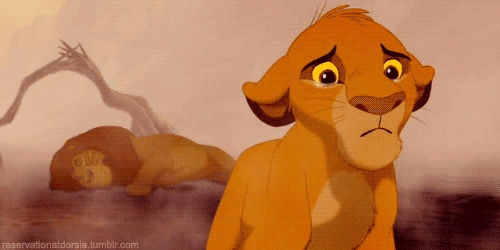 Unlike most of its predecessors, this one is also a romance. Yes, my favourite book of all time is now a romance. Suck it up, Jane Eyre, you're nothing against this. And how could it not be so?

We have reached the open sea, with some charts; and the firmament.
can someone collect the pieces of my heart while I sob, please?
SO. All the stars in the world to the plot. Six at least. Which makes 29/25 stars. Oh, fuck this, the dialogue also gets six stars. I'm not gonna discriminate against Dorothy Dunnett's excellency at writing dialogue: 30 out of 25 possible stars. I award, for the first and last time in my life, six stars to a book. To this book, the book of books, the ending to the series of series.
And thank you, Dorothy.