by V.E. Schwab
20/25 (80%) 4 stars.



One of my goals for this reading year is to read more books from five authors whose works have inspired me over the past year; V.E. Schwab among those after The Invisible Life of Addie LaRue which in my opinion was the best new release of 2020. 'Vicious' had a lot I loved about 'Addie LaRue', but also some weaknesses.


The biggest of these weaknesses is not about the book itself, but rather about marketing. 'Vicious' is advertised as Miss Schwab's first adult novel – but it isn't. A YA novel on which one writes 'Adult' remains a YA novel. To grow up, a book needs more than protagonists who make it beyond the 30.


Another weakness, rather in the meta-area: Serena's abilities and problems have been recycled relatively lazy by Schwab for a main character in 'Addie LaRue' – I don't like that, it makes it harder for me to enjoy that character here. Write something fresh, okay?


The final weakness concerns the plot, close to the end: from a book that calls itself Vicious and builds its protagonists in a certain way, I expect more cruelty, more shock effect, less happy ending. In particular, the sudden mercy one of the villains extends to another charater just before the end I found quite out of character.


That being said: this is good stuff. Schwab makes a plea for non-linear storytelling, mixing the slow build-up of the conflict between Victor and Eli with a thriller-like preparation of their final confrontation. These two time levels alternate very well and convincingly, it was refreshing to read a non-linear book again. Schwab's characters have also impressed me, beautifully grey and individual, just as I like it, though Eli was a little flat with that whole religious thing. The story arc was perfectly constructed anyway, although the end was of course simply what one could expect with the different abilities of the superheroes. In principle, Schwab has put together a loose X-Men crew and perfectly combined their skills with the story arc. Four very deserved stars.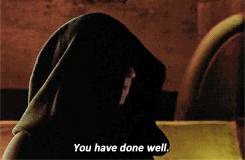 Dialogue 4
Setting 3
Characters 4
Writing Style 4
Plot 5