by Ken Follett
12/25 (48%) 2 stars


Dear Ken Follett,

thank you for everything, but this is the end of our common path. You don't have to be sad: Since the moment I first read "The Pillars of the Earth," your books have given me a lot. You certainly played a big part in my aim to become a history teacher: Tom, Phillip and Aliena, even William, they all piqued my interest for the English Middle Ages. Thank you for the beautiful hours, the great characters, thank you for inspiring me to fall in love with this genre. I followed you on, and although I still enjoyed a lot of what came, it got weird at some point. I read the The Pillars of the Earth and was thrilled. I read "World Without End" and became suspicious. I read the century trilogy and got mild stomach-ache. Then came "A Column of Fire", and the stomach-ache became migraines, because I had realized that in the end you only write the same book all the time, send the same characters on the journey, that even the end of their journey always remains the same. And that's not because you're writing a historic fiction novel in which history gives the author a lot of rules, no, that's not the case. It's because you're obviously unable or simply unwilling to write a new character or story. For even now, so many decades later, you are still writing only "The Pillars of the Earth."


You do, Ken. Believe me, you do. Just because you give your characters different names doesn't suddenly change who they are. You always have the ingenious autodidacts of the type "Jack", always his future wife "Aliena", who comes from the upper class and is still interested in the simple peasant boy, always the wise shepherd "Phillip", always the brainless brute "William" and also always the equally nasty, but somewhat smarter bishop of the brand "Waleran". Everyone else is basically stupid sidekicks. Other people may like reading the same story over and over again, a thousand pages of warmed-up coffee from the day before yesterday in strict black and white, without grey areas: I am not one of these people. I expect a writer to be willing to tell a new story. Bring in a new voice. To make a different plot arc. And you don't. Everything that happens to these figures has already happened to them in the Pillars of the earth, or at the latest in "World Without End", including the obligatory rape of the female protagonist.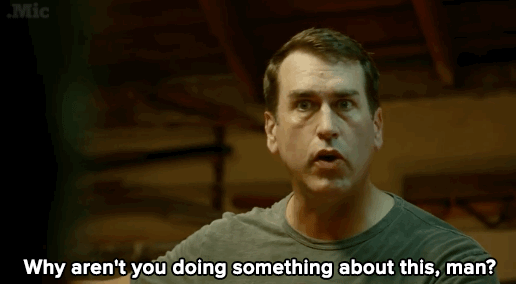 Worse still, I don't like your prose any more. It may be because I've seen the peaks of literary brilliance that can manifest itself in a historical novel: I'm sorry, but you're not Hilary Mantel or Dorothy Dunnett. Not even Rebecca Gablé. Your writing style in this book is a chopped-off, over-simplified dismemberment. Far too short sentences, much too stilted dialogues. In addition, on every single page you make the worst cardinal sins of writing: you explicitly explain everything you need to show, you throw around useless details that have nothing to do with the story. Show, don't tell, Ken. Sometimes, less is more.


Our relationship was already on the ground after "A Column of Fire". Imagine that: I bought it while I was abroad in England, for an absurdly high price, and I didn't like it. When I finally wanted to fly back, my suitcase was half a kilo overweight. And do you know what I left behind at Gatwick Airport? Your book, Ken. I thought it was so bad that I left It behind in another country, although I'd paid a lot of fancy pounds for it. Nevertheless, I gave you one last chance, although the text on the back of this already told me that they are the same characters again. But I still had this little plant of hope: hope that at least the story would be different. And that hope has been in vain.


So it's over, Ken. I will never read a book from you again. I thank you for the beautiful time, but I'm afraid I've grown out of you using always the same characters and stories, and even more so of your writing style. But hey, there are so many people who love this book as well. I'm sure you don't depend on me.

Best wishes
Klaus


Dialogue 2
Setting 4
Characters 2
Writing Style 2
Plot 2