by Andrew Caldecott

23/25 (92%) 5 stars.


Let's be honest, people. We all have expectations when we start reading a book. We read it because we expect it to be excellent because all our friends have been gushing about it – maybe we even read it because it's called Kissing the Coronavirus, just so that our brain can chill out for a couple minutes before delivering a delicious rant. But there's always expectations, and they always influence our perception of a book. A good book can still be a disappointment if you've expected a mind-blowing, life-changing piece of brilliance. Cause you're underwhelmed since you've been too overhyped.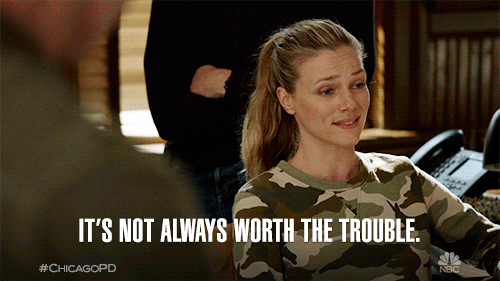 Of course, bad books feel even worse if you had high expectations, something that happened to me in January (Malice cough). There was a lot of being underwhelmed, lots of bitter disappointment during my last months reading-wise. I've read excellent books, of course, but I was expecting greatness of them beforehand. So I haven't been truly overwhelmed for a long time, cause, you know, I'm a stupid optimist. I always expect the best from books, always check out the five-star-reviews beforehand, not the critical ones. And being an optimist is a nice thing, I guess – but the bad thing about it is this: if you're always expecting great things, you're never really surprised in a positive way.


I am, in general, very optimistic about my tbr for this year. I've chosen these 70 books from my massive tbr because those were the ones I'm the most excited about, apart from big series like Wheel of Time or Malazan which I want to read next year (yes, I'm already planning my 2022 reading. Don't look at me like that). There's only a tiny handful of books among these 70 novels which I'm not completely excited about. And guess what? 'Rotherweid' is probably the book I was the least excited about to read on my entire tbr apart from 'Throne of Glass'. It has a mediocre Goodreads average score of 3.65 and there are lots of two or three-star reviews among the most popular ones. I chose this because the blurb sounded intriguing, but I was seriously NOT optimistic about this beforehand. Not pessimistic, either, but I didn't have the high hopes which I had for fan favourites like Jade City, Senlin Ascends, or The Poppy War. And guess what? I'm overwhelmed. Because this was way better than I expected it to be.


Time to wrap up that cute, little essay on the power of one's own expectations – let's get to why Mr Caldecott has succeeded in being my favourite new author of the year so far! The answer is:
I FUCKING VIBE WITH THIS BOOK SO MUCH!


SO MUCH!


BECAUSE: Rotherweird's setting, characters, and writing style are a magnificent mixture of Jonathan Strange & Mr Norrell, Stranger Things, and Doc Martin. It has that amazing combination of the charm of a rural British town, it has the witty, keen look at each individual character that lives in this town, and it has that mysterious vibes of somethiny otherworldly going on unnoticed. Something dangerous, something creepy- I LOVE IT.

Boris brought a more political perspective. 'It's not monsters we should be worried about, it's what follows them. With that kind of trouble, there'd be outsiders all over us.'
There followed a string of Rotherweird pet hates, all beginning with P:
'Politicians-'
'Press-'
'Police-'
'Pundits-'
'And we can say goodbye to independence.'
'High stakes indeed.'
Whatsit about? Read the blurb. Basically, there's this fancy city state in Britain that's allowed to govern itself since the rule of Elizabeth I. Why? Nobody knows why! The whole depiction of Rotherweird just gives me these amazing Diagon Alley vibes, because Rotherweird is like Diagon Alley, existing alongside 'normal' Britain, unnoticed by almost everyone.
The tall thin houses bowed across the street to each other, their upper floors almost touching, leaving the thin strip of road below in gloom and the air dark."
I am in love with Caldecott's writing style. The way it varies depending on whose perspective it takes, switching from person to person in the middle of a paragraph – hard to get into, but masterfully done. This is omniscient storytelling at its absolute best, sometimes bizarre, sometimes hilarious, sometimes scary. One thing he does especially well is characterisation, adapting the individual characters' antics and thinking into his descriptions:
The actress wondered what the script required. She felt the sense of power that improvisation brings. You act as you write – her script. Should she lie, or tell the truth? If the former, how should she present it? She decided that the scene needed more tension.

The pacing is extraordinary, starting so slowly and then getting faster, cleverer, and more mysterious with every page, featuring hilarious boat races, petty social catastrophes, and a holistic presentation of Rotherweird and its inhabitants. Well done indeed, Mr Caldecott, I can't wait to read the next one.


—-
Dialogue 4
Setting 5
Characters 4
Writing Style 5
Plot 5